Adventist Youth Share in "But God" Prayer and Praise Breakfast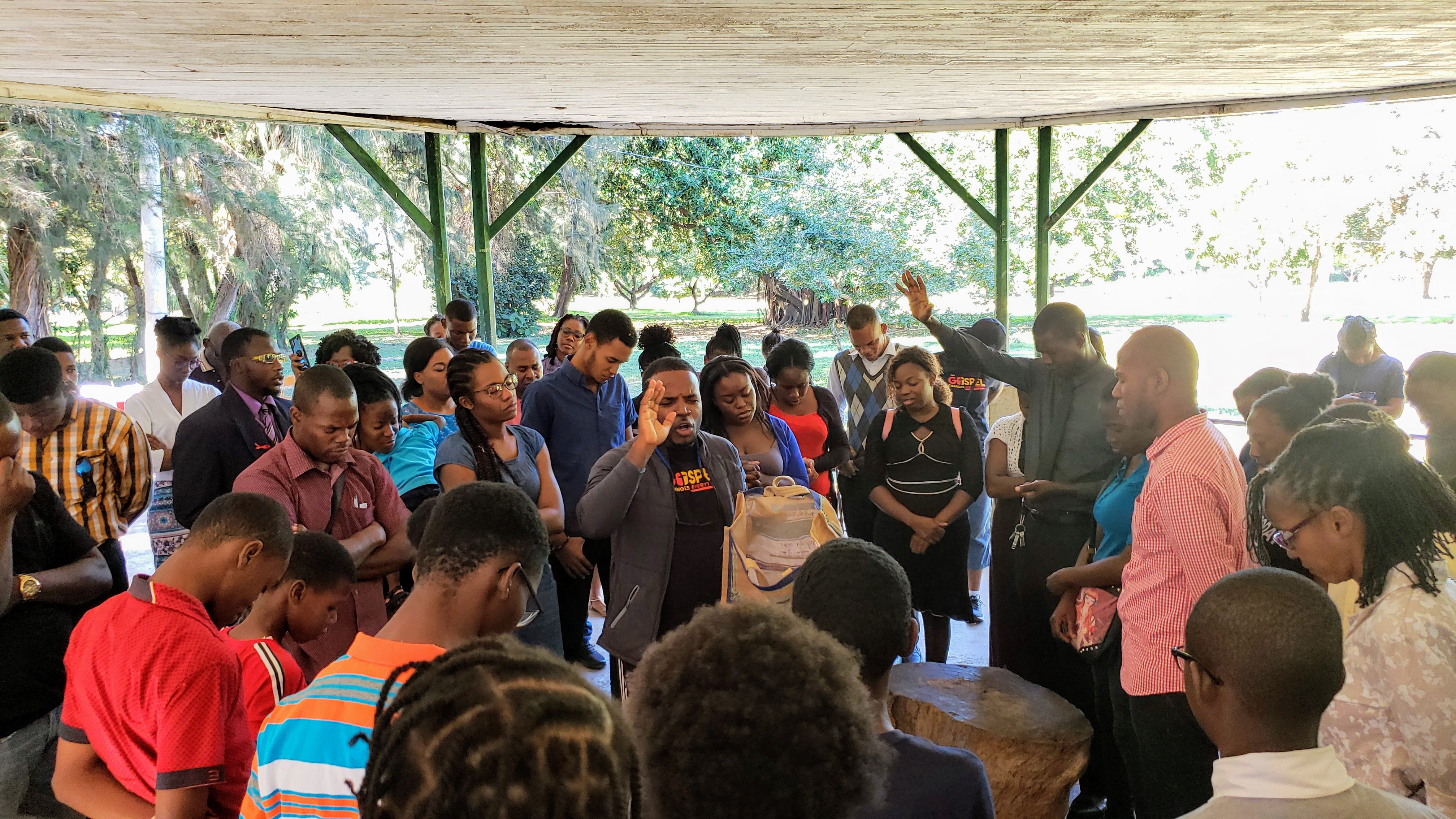 Over 80 persons, including Adventists and non-Adventists visitors along with the youth of the Washington Gardens and Balcombe Drive SDA Church District; gathered in a gazebo, under clear blue skies at the Hope Botanical Gardens on Sunday, January 5, 2020 for a Youth focussed Prayer and Praise Breakfast session; held under the theme, "But God".
The event was put on through a collaboration of the Family Life and Adventist Youth Ministries with an aim to expose the youth to lessons of faith through prayer and testimonies and the importance of allowing God to work in their lives.  
The day began with prayer and praise which was an even more fulfilling experience as the worshippers were worshiping God while basking in the nature He created.  After praise and worship, Pastor Dane Fletcher, Youth Director, Jamaica Union Conference gave a very motivating presentation. He admonished the youth to be the "Moses" of today by leading their friends to Christ.   Testimonies were given by Pastor Christopher Atkinson, Carey Sayles, Giovanni Maddix and Jermaine Gibbs. Though the testimonies were quite sobering, the messages were well-received and praises rang out over and over again as "But God" experiences were recounted. Each testimony taught an invaluable lesson and left everyone feeling spiritually fortified.
These lessons were driven home by the penultimate activity in which Pastor Atkinson gave a testimony reminding everyone that God wanted them to have faith, if even the size of a mustard seed. He pointed to the biblical reference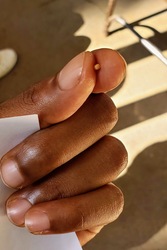 "So Jesus said to them, "Because of your unbelief; for assuredly, I say to you, if you have faith as a mustard seed, you will say to this mountain, 'Move from here to there,' and it will move; and nothing will be impossible for you". Matthew 17:20 (NKJV)
Pastor Atkinson stood in the centre, held a mustard seed in his hand, and asked if everyone could see it. As the seed was quite small, most persons could not see; this was the point... the faith that God wants us to have is not an exorbitant amount of faith, but He says that if we have even a small amount of faith in whatever circumstance we may be facing, we can move mountains. Pastor then handed out the mustard seeds, so each individual could have a physical reminder of the importance of having faith.
The opportunity was then given to those who were so moved, to submit on paper anonymous prayer requests for which Pastor Atkinson prayed.   Many persons in attendance took advantage of the opportunity as they were moved by the main takeaways for the day: which were to always trust God as one never know the plan He has for their life, to always have faith and to never underestimate the power of prayer and having faith in God.  
It was a spirit-filled day in which many persons both young and old left feeling inspired and filled with renewed vigour to face the oncoming week. One participant even mentioned that she forgot it was a Sunday, because the immense joy she felt at the youth event was the same joy she normally feels while in church on a Sabbath.

The turnout and tremendous support for the event was greatly appreciated and contributed to the enrichment of the experience. After the spiritual fulfilment, everyone was then filled with a hearty Jamaican breakfast.